Burnt Ash Hill, Lee, London, SE12 0QD (between Heather Road and Kingsand Road)
Minister: Rev. Craig Gaffney
Tel: 020 8857 5615
Email:
Website: https://burntashchurch.org.uk/

Burnt Ash Methodist Church is in a suburban, multi-cultural setting, a member of the Churches Together in Lee. The Church was established in 1883 and the original building remains as the small hall, with the current church building built in the 1920s and the addition of a large modern hall and facilities for the disabled. Worship is traditional with the benefit of an electronic organ, video projector and good sound system. There is a small Junior Church and a children's percussion band plays with the keyboard and guitars at the monthly family service. The church enjoys a variety of preachers offering flexibility in worship style.
There is a wide range of activities meeting in the church property, pre-school, drama, and singing groups, Brownies, badminton and other lettings.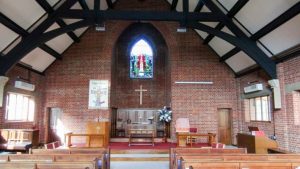 Our History
In 1882 a group of Methodist enthusiasts who met for worship in a cottage in the Grove Park area, decided to build a chapel. In 1883 the Chapel, built on Burnt Ash Hill in the heart of the countryside, was officially opened. Worshipers came from houses dotted here and there, walking through fields and woods to their Chapel, Burnt Ash Methodist Church. Over the years, generations of Methodist people have "done their bit" to maintain a hub of worship and Christian activity here.
The new church was built in 1928 with the original church being used as a hall for the Sunday School, Youth Club, Guide Company (formed in 1925) and Brownie Guides (formed in 1928). In 1932 the 126th London Company of the Boys' Brigade was founded.
The stained glass window in the church was given in memory of founder members, Mr. and Mrs. E.M. Cottell, and features Jesus with hands outstretched to a Boys' Brigade boy and a Girl Guide.
The faithful early pioneers set the pattern at Burnt Ash for community involvement, drama and youth activities. They persevered despite World War II damage and some members being called up for military service. Many of the old Youth Club members went on to be leaders in the church and led a vigorous church under the pastoral care of various ministers.
Nowadays, the church is set in the heart of a busy suburban commuter belt. The new hall was built on the waste land beside the church and opened in 1965. This led to new scope for activities and lettings. A Playgroup was soon started by the Minister's wife.
The hall is well equipped for the drama group, College Park Players, to perform and for the concerts we enjoy. The upper room now accommodates the new circuit office, for use by the circuit administrator.
Our membership and community is now multi-cultural, giving a new dimension to our church. We are in a period of transition where new people come and go, but the worship is still vibrant; our heart and foundation is solid; fund raising events including our Spring Fayre and Christmas Market feature highly in our calendar as opportunities for social and community contact.
The Church has a strong tradition in music, and has benefitted from the organ playing, keyboard, guitars and flute in worship bands of various descriptions. At present we have a children's percussion band that features at family and parade services.
The church is open every Wednesday morning for anyone to call in for conversation, prayer and refreshment.
A FRIENDLY WELCOME AWAITS ALL WHO COME!
Mission Statement:
We are a Church family, discovering together what it means to be the people of God through our Lord Jesus Christ.
We aim to provide a warm, welcoming and friendly atmosphere. If you are new to the area or are just simply curious, please feel free to stop by when we are open.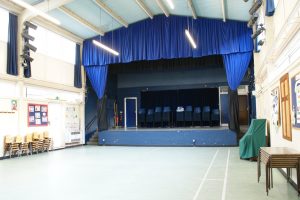 Church services:
Sunday                            10.30am  Morning Service
FORTHCOMING EVENTS: 6th/7th May 2022
College Park Players are delighted to be back on stage! They will be performing 'Jack and the Beanstalk' 6th and 7th May 2022; further details see attached poster and booking form Jack and the Beanstalk flier (front) Jack and the Beanstalk flier (back)
The Box Office is now open!, tickets are sure to sell fast!