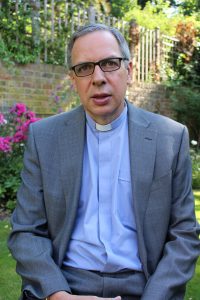 Autumn 2021
Dear Friends,
I welcome you all back to church life this autumn.  This is indeed an unusual time as we continue to recover from the Covid 19 Pandemic.  We hope and pray that we will be able to return to celebrating so many of the festivals such a Harvest that we so enjoy and to restart so many of the activities that are an important part of our ministry such as our children's activities, Junior Church and fellowship groups.
As you visit this website, I hope you will be re-assured to read that our churches are still very much alive.  Amongst our churches, there is great hope and confidence that better days lie ahead.  We continue to believe in a God of new beginnings and we believe that out of this Pandemic good things will emerge.
If you are looking for warm, supportive Christian fellowship, please join us in worship.  As you enter our churches you will discover a sincerity of faith that will encourage you to know that Jesus Christ is the way, the truth and the life.  In him is life and life in all its fullness.
May God bless you all,
Richard