Rev. Alberta Konadu-Yiadom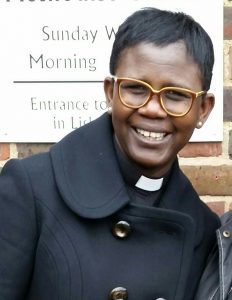 Born and raised in Ghana, Abe moved to England in the 1980s. She spent two decades in the UK voluntary and statutory sectors. Then followed ten years as Lay Worker at Wesley's Chapel and the London North West Mission Circuits. Abe joined the Blackheath & Crystal Palace Circuit on 1 September 2017 as a probationer, and was ordained in July 2019. She has pastoral oversight for Anerley and Upper Norwood Methodist Churches
Rev. Charles ILunga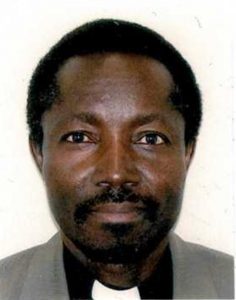 Born in the Dem. Rep. of Congo, Charles started active ministry in 1996 in Moba Port at the shore of the Tanganyika Lake. Charles and his family were forced to flee in 1998 because of war and found themselves in Zambia before moving to the UK after 8 years as refugees in Mporokoso Mwange Refugee Camp.
Upon arrival in the UK, they were given their first home in Scotland in February 2007, and Charles began the process of transferring from the Katanga Methodist conference (DRC) to the British Methodist Conference. After training at Queen's Foundation College in Birmingham, Charles was received into full connexion and stationed in his first circuit September 2010.
Charles has pastoral responsibility for Forest Hill and Wesley Hall Methodist Churches.
Rev. Craig Gaffney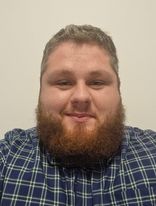 Craig and his wife Louise moved to the Blackheath and Crystal Palace circuit soon after their marriage in 2021. As a probationary presbyter, Craig continues his studies with the Queen's Foundation where he is studying for an MA in 'Theology, Ministry and Mission'. Craig brings experience of Armed forces chaplaincy, has enjoyed working alongside young people as both a youth worker and Methodist youth president, and has served alongside religious organisations on five continents.
Craig is primarily ministering alongside Burnt Ash, Hither Green and Sunfields Methodist Churches.